Laptop Service Center In Tambaram:
If you have a problem with your computer/laptop that you just can't seem to fix, you'll benefit from the fast, professional laptop repairs and PC repairs service from the Laptop Service Center in Tambaram , Chennai. At Laptop Repair specialists, services allow us to deliver our laptop repairs back to the customer quicker than any of our competitors around tambaram near areas and all of our customers are guaranteed a friendly, quality service that's great value for money, too!
Quick Enquiry Form: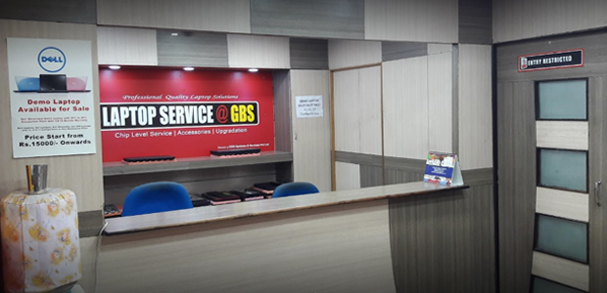 Laptop Service GBS Tambaram
1st Floor, 35/12, Rajaji Rd, Tambaram West, Tambaram, Chennai, Tamil Nadu-600045.
Working hours: 10:00 A.M to 8:30 PM.
(+91) 98416 44633 | (+91) 98416 36218
---
Laptop Service GBS Tambaram
team can handle laptops of brands like Dell, HP, Lenovo, Toshiba, Acer, Apple and much more. Our expert technicians works to make sure your laptop problem is fixed as soon as possible. We take up the deadline work as well most of the case we deliver same day service. Also we sell genuine quality laptop adapter, laptop, battery and other accessories at best price with warranty.
Laptop Models We Service Dell Laptop Models
Dell Inspiron, Dell Lattitude, Dell Vostro, Dell Xps, Dell Alienware, Dell Inspiron 2-in-1 Laptops
HP Laptop Models
HP Spectre, HP Chromebook, HP Omen X, HP Pavilion, HP Envy, HP Stream Notebook, HP Spectre Folio, HP Stream
Lenovo Brand Laptop Service
Lenovo Miix, Lenovo Yoga, Lenovo Legion, Lenovo ThinkPad, Lenovo IdeaPad
Acer Brand Laptop Service
Acer Swift, Acer Aspire, Acer Predator, ACER SWITCH 7 BLACK EDITION
Apple Brand Laptop Service
Apple MacBook, Apple MacBook Air, Apple MacBook Air(Retina), Apple MacBook Pro
Asus Brand Laptop Service
Asus Rog, Asus Tuf, Asus ZenBook, Asus ChromeBook, Asus VivoBook, Asus gaming laptop service
Toshiba Laptop Models
Toshiba Satellite, Toshiba Tecra, Toshiba Portege, Toshiba Satellite Pro